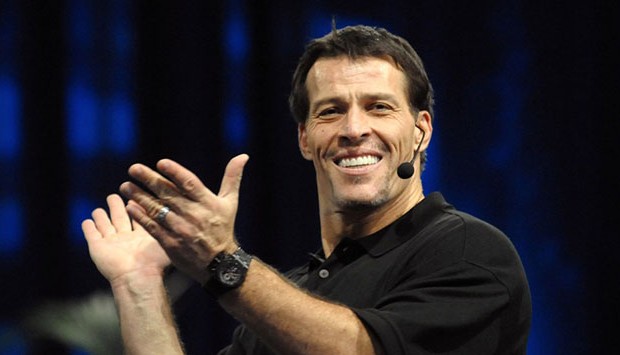 My work involves a great deal of travelling and a very intense schedule.  After being introduced to Les Flitcroft, Senior Pranic Healer from the Institute of Pranic Healing UK & Ireland, he has helped me physically, emotionally & mentally; enhancing my performance and has helped me to work at my optimum levels that I have always been accustomed to.
I have found a genuine soul with an incredible talent to heal and enrich people's lives.
~ Tony Robbins
Tony Robbins
I feel like the luckiest lady alive as I was given the opportunity during the Psychotherapy course (Level 3) to join Les Flitcroft on stage, where he was able to very quickly transform my fears into courage. After initially being as 'shaky as a jellyfish,' I was soon filled with a sense of calm and, in that moment, felt that I was  'floating on air'. I came away at the end of the two days, my pain diminished and with the feeling that my search in life is over. Seeing how my journey has progressed so rapidly and he can see the transformation within me, my husband has been moved to his very core, so much so, that he has himself booked on to these courses – from 'Architect' to a 'Pranic Dynamic' indeed!
My life has literally been transformed and I cannot wait for my journey of self-discovery to the Highest Soul to continue …………. In Gratitude"
Sharon Reynolds
Last month I was lucky enough to attend the most goosebump inducing course I think I have ever been on: Pranic Healing Level 1, which took place locally at the O'Callaghan Eliott hotel in Gibraltar, facilitated by the UK Director of Pranic Healing, the legendary Les Flitcroft.
Now anyone who knows me, knows I'm more than a little open-minded; perhaps that's a given when you've grown up in a place overlooked by Glastonbury's emblematic Tor. But in truth, Pranic Healing is for everybody, even – and especially – the skeptics. Read More
Samantha Curtis
Samantha Curtis